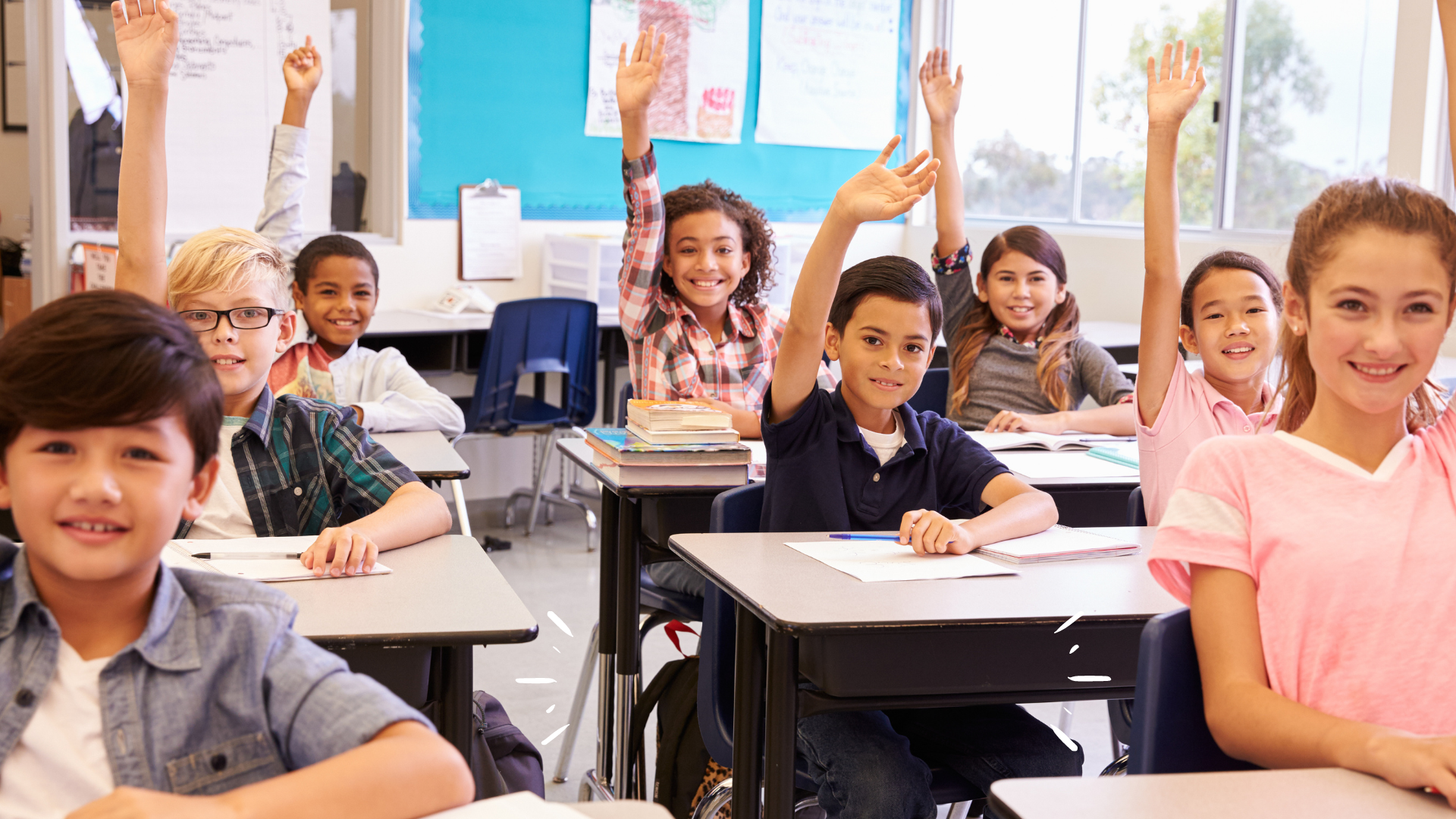 Since June 2016 you need to have a valid API key enabled to display Google maps, see plugin settings
Od: 18.30 do: 20.00
Lokalizacja: Lycée français de Varsovie (Saska Kępa)
ul. Walecznych 4/6, 03-916 Warszawa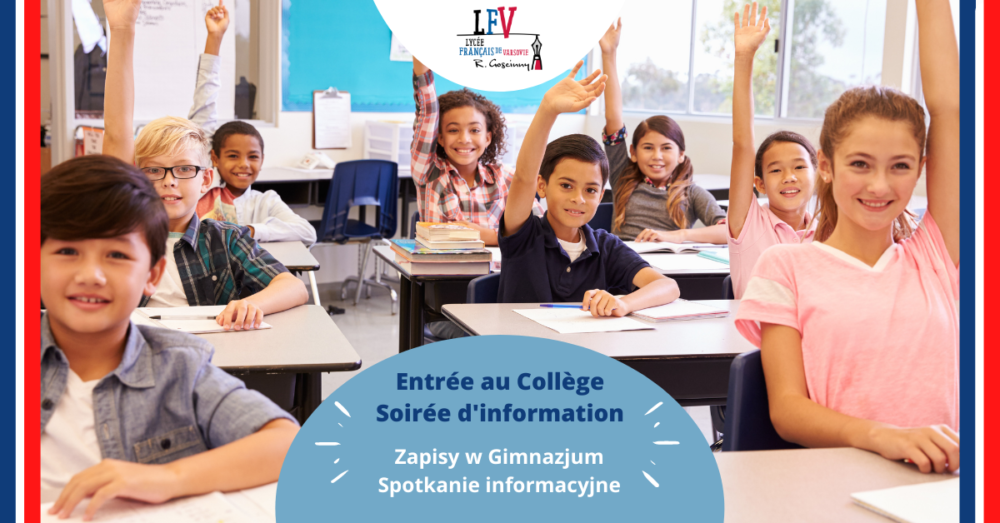 Your child will soon be 11 years old and he/she has basic knowledge of French (equivalent to A2/B1 level)? We invite you to take part in the Information evening for admissions in Middle school (first grade)! On April 12th, the direction and teaching staff of the French School in Warsaw (LFV) will answer all your questions concerning the French middle school, the assets of the French curriculum, and the curriculum for middle schoolers...
Founded in 1919, the Lycée français de Varsovie (French School in Warsaw-LFV) is an international school that welcomes over 700 students from 45 countries. It is the only accredited French school in Poland: its teaching program is defined by the French Ministry of Education, and the diplomas awarded are national diplomas, recognized in Europe and internationally.
The Lycée Français de Varsovie offers the French national curriculum from Preschool to High School for children aged 2- 18. The language of teaching is French and the school education is secular, meaning that the curriculum focuses on transmitting civic and moral values.
In Middle school, our students consolidate and deepen their knowledge. Middle schoolers learn three other foreign languages in addition to French. In science classes, the emphasis is put on the investigation process itself in order to develop students' creativity, stimulate their critical sense, and arouse their curiosity as well as interest in scientific and technological progress. (More information)
For Polish-speaking children, the French School in Warsaw offers an International Polish program, which allows them to deepen their knowledge of the Polish language, culture, and history.
Feel welcome to take part in our Information evening for admissions in Middle school, that will take place on
Tuesday April 12th from 6.30 PM to 8.00 PM at our premises in Saska Kępa.
>> Do not miss this unique opportunity to discover our school from the inside and to talk directly with our teachers! <<
PROGRAM OF THE EVENT : 
Presentation of the French School in Warsaw and its educational offer in middle school

Guided tour of the school

Talks with the teaching staff and the school's administration.

 
Registration for the event is compulsory.
ZAPISZ SIȨ NA WYDARZENIE!
Prosimy o wypełnienie poniższego formularza:
Validating payment information...
Waiting for Payment Gateway...