Magdalena and Mikołaj are in charge of a Polish-French family and have chosen the LFV for their children's education. After spending a long time in France, they decided to come back to Poland, but still wanted France to become like a second homeland for Natalia, their young daughter…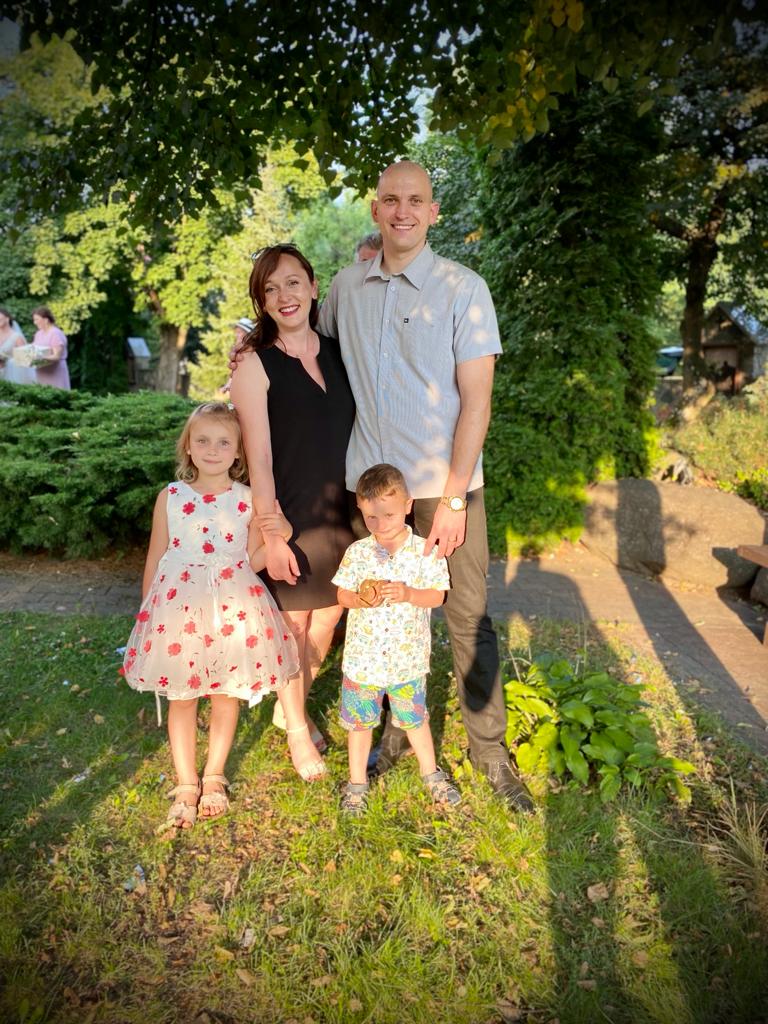 WHAT MADE YOU CHOOSE THE FRENCH SCHOOL SYSTEM FOR YOUR CHILDREN?
Mikołaj: I was born in France, but because of my Polish roots, I used to come back to Poland quite often. I met Magdalena when I had in mind to return to Poland for good, but we decided to stay in France for a few more years. This allowed Magdalena to discover the French culture and habits. Our children Ksawery and Natalia were born in France, but we missed Poland so much that we decided to come back and live in Poland.
Magdalena: When our daughter Natalia was born, we started thinking about her future. We wanted her to know French language and culture, and it was important to us that France became like a second homeland for her. The LFV was the perfect solution, as it allowed her to keep a very close connection with France while living in Poland. Our youngest daughter, Emila, who is a few months old, was born in Warsaw, and we are also thinking of enrolling her in the LFV.
WHAT CONVINCED YOU TO ENROLL YOUR CHILDREN IN THE LFV?
Mikołaj: We had contacted other schools in Warsaw before choosing the LFV for Natalia. We wanted to find a school that combined the learning of foreign languages with a high level of education, while allowing children to develop and explore the world around them. This is why we ultimately chose the LFV, which is the only school to be accredited by the French Ministry of National Education. This was another important factor for me, as I grew up in France.
WHAT DO YOU CONSIDER TO BE THE MAIN ASSETS OF THE LFV?
Magdalena: The main assets of the LFV are its international environment, the high academic level, but above all the possibility to learn French, which is the language of teaching in the school. The school also offers a wide range of extracurricular activities that allow each child to do what they like.
Mikołaj: Our communication with teachers and the school management is also excellent, not only in person, but also via email and through administrative and educational projects tracking platforms such as Pronote and Padlet. We are therefore in permanent contact with the school staff, and this allows us to follow our child's education closely.
HOW IS YOU DAUGHTER EXPERIENCING HER SCHOOLING AT THE LFV?
Mikołaj: The LFV provides ideal conditions to allow children to develop. The teaching methods and tools are innovative and fun. My daughter loves math thanks to "Noums", which are colorful and endearing little monsters.
Magdalena: I was very attentive to the way the lessons were conducted during the period of remote teaching, and I was pleasantly surprised by the commitment and creativity of the teachers. This was particularly true for the supplementary French classes with Mrs. Kasia. Natalia never lost her smile or her pleasure to learn!
HOW DO YOU ENVISION THE SCHOOLING OF YOUR CHILD IN A FEW YEARS?
Mikołaj: We would like our daughter to continue her education at the LFV. She may be tempted later to study abroad, but regardless of her decision, we will support her and help her pursue her interests.
DO YOU HAVE ANY ADVICE TO SHARE WITH FAMILIES WHO ARE STILL HESITANT ABOUT WHICH SCHOOL TO PICK FOR THEIR CHILD?
Magdalena: I believe that each parent should determine what is important to them when choosing a school. The first priority is that the child feels comfortable, but also that the parents can count on the support and help of the teachers. A child's emotional development is just as important as their intellectual development.