On May 10th, our high schoolers in grade 2nde met Georges Mayer, the founder and president of the organization that is behind the European project Convoi 77, in which the Lycée français de Varsovie has been participating for several years. The encounter was an opportunity to exchange views not only on the project itself, but also on the duty of remembrance and on the investigative process required to piece together the stories of the people who lost their lives…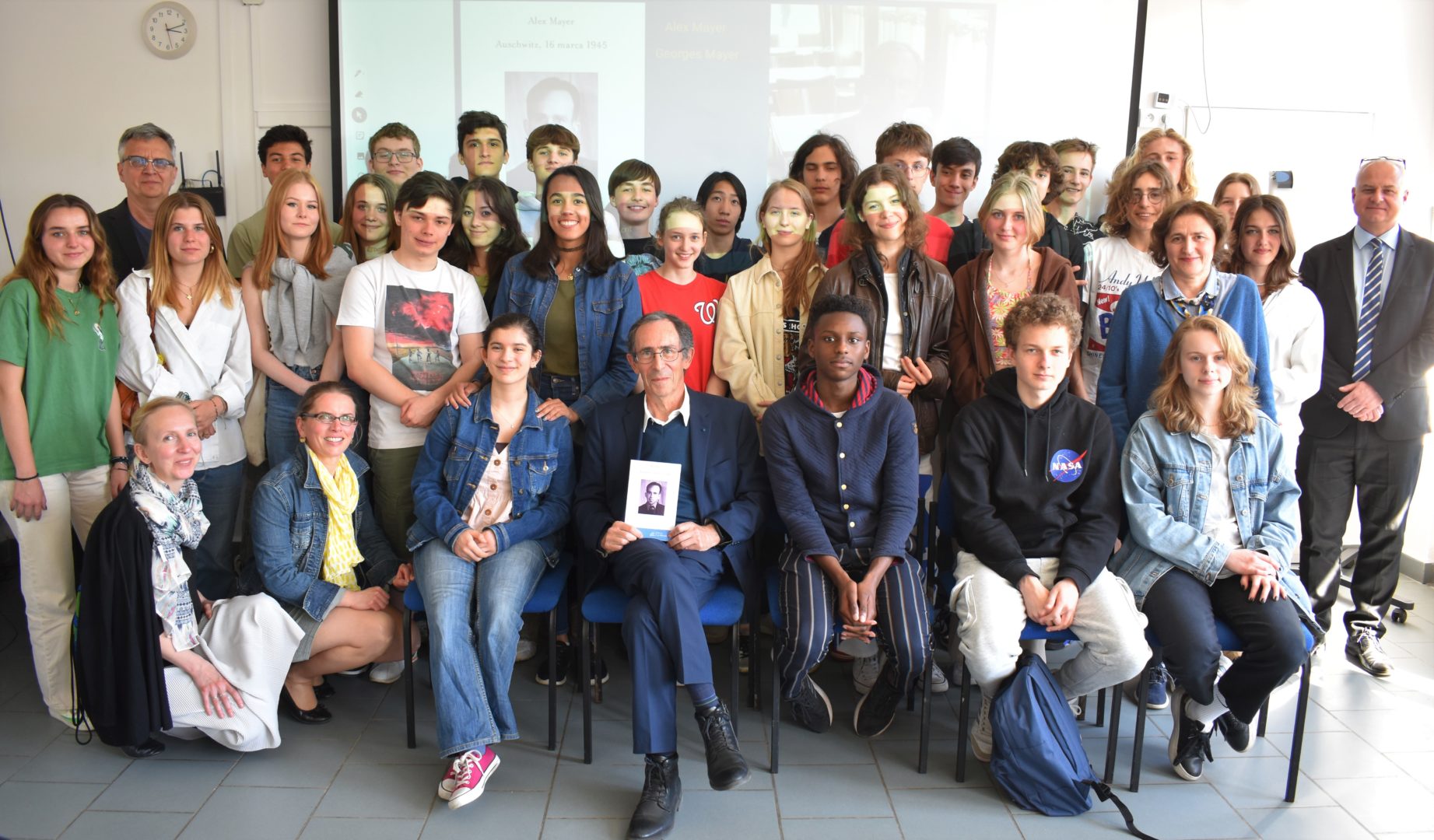 On a visit to Poland for the translation into Polish of the testimonial book of his father, Alex Mayer, former deportee and survivor of Convoy 77, Georges Mayer came to share with our pupils in grade 2nde what led him to initiate the "Convoi 77" educational project in over 30 countries.

The purpose of the project "Convoi 77" is to teach middle and high school students about the Holocaust using a different approach by inviting them to reconstruct the personal and professional path of one or several deportees of the convoy. Since the beginning of the project, more than 1,300 biographies of deportees have been put together throughout Europe.

Georges Mayer reminded the class about the importance of the duty of remembrance and shared valuable tips to help our pupils write the biographies of the deportees of Convoy 77.

As the son of a former deportee, he also described his father's horrific experience at the Auschwitz Birkenau concentration and extermination camp. His father's testimony, as transcribed from his diary in a book published in 2004 under the title "Auschwitz, le 16 mars 1945", was one of his main motivation to launch the "Convoi 77" project.

The "Convoi 77" project is much more than a writing project: it is a way to bring back to life the memory of thousands of victims, whose lives and names have often been forgotten.
Photo gallery