In February, our pupils of CM1 and CM2 classes elected their eco-delegates to get involved in the setting up of the "école verte" (in English, "green school") project within the school. Thanks to these elections and to the environmentally responsible projects that they will carry out throughout the year, the students will be able to get involved, alongside the school management and the volunteers of the "Varsauvons la Planète" group, in the fight against climate change and education for sustainable development.
These 12 newly elected eco-delegates will now be responsible for educating and informing their classmates about environmental issues. Each pair of eco-delegates, made up of a girl and a boy, is in charge of taking forward the ideas submitted by the pupils, but also of passing on to the class the good practices and action undertaken in the areas of:
Energy saving
Protection of biodiversity
Reduction of food waste
Reduction and sorting of wastes
Fight against climate change
To kick off their efforts, on Wednesday, February 16th, they held their first meeting with the management and parent volunteers of the "Varsauvons la planète" group, which is coordinating the permaculture vegetable garden project within the school.  
During this meeting, the pupils suggested several possible initiatives: the reduction of disposable plastic in the school, the installation of sorting garbage cans in the school yard, the fight against food waste in the canteen, or even the stronger involvement of all classes in the vegetable garden. These ideas will be assessed in order to carry them out collectively.
Congratulations to our eco-delegates for being elected and for their commitment! And good luck to them in all their new duties!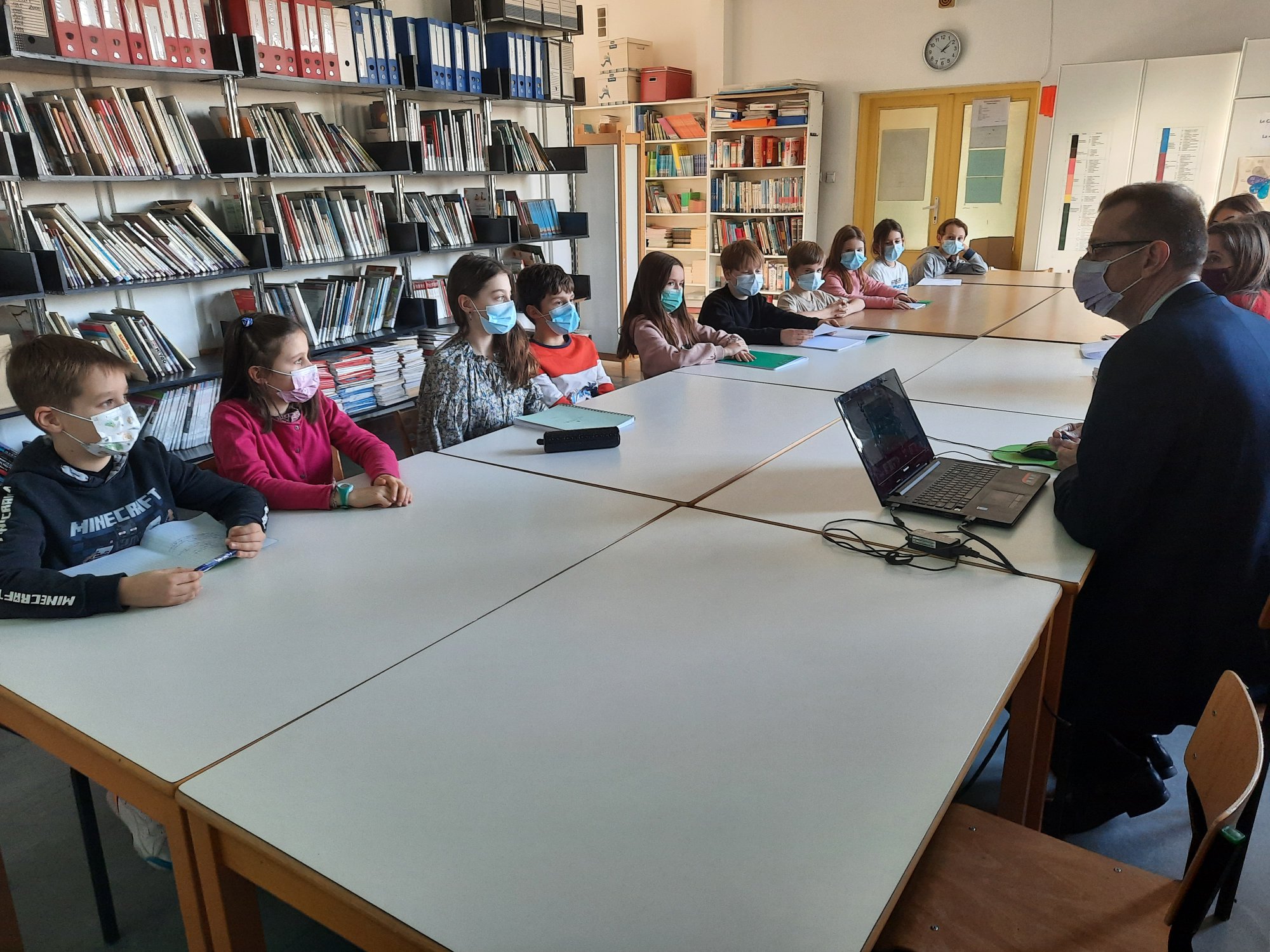 pment.