Yves and Kamila met 14 years ago. They both work in the beauty industry in Warsaw and have two children attending the French School in Warsaw: Téo, 3 years old, currently in preschool; and Lily, 6 years old, in CP (primary school). Although Polish is their children's mother tongue, they have made the choice to enroll them in the French school. They explained to us why…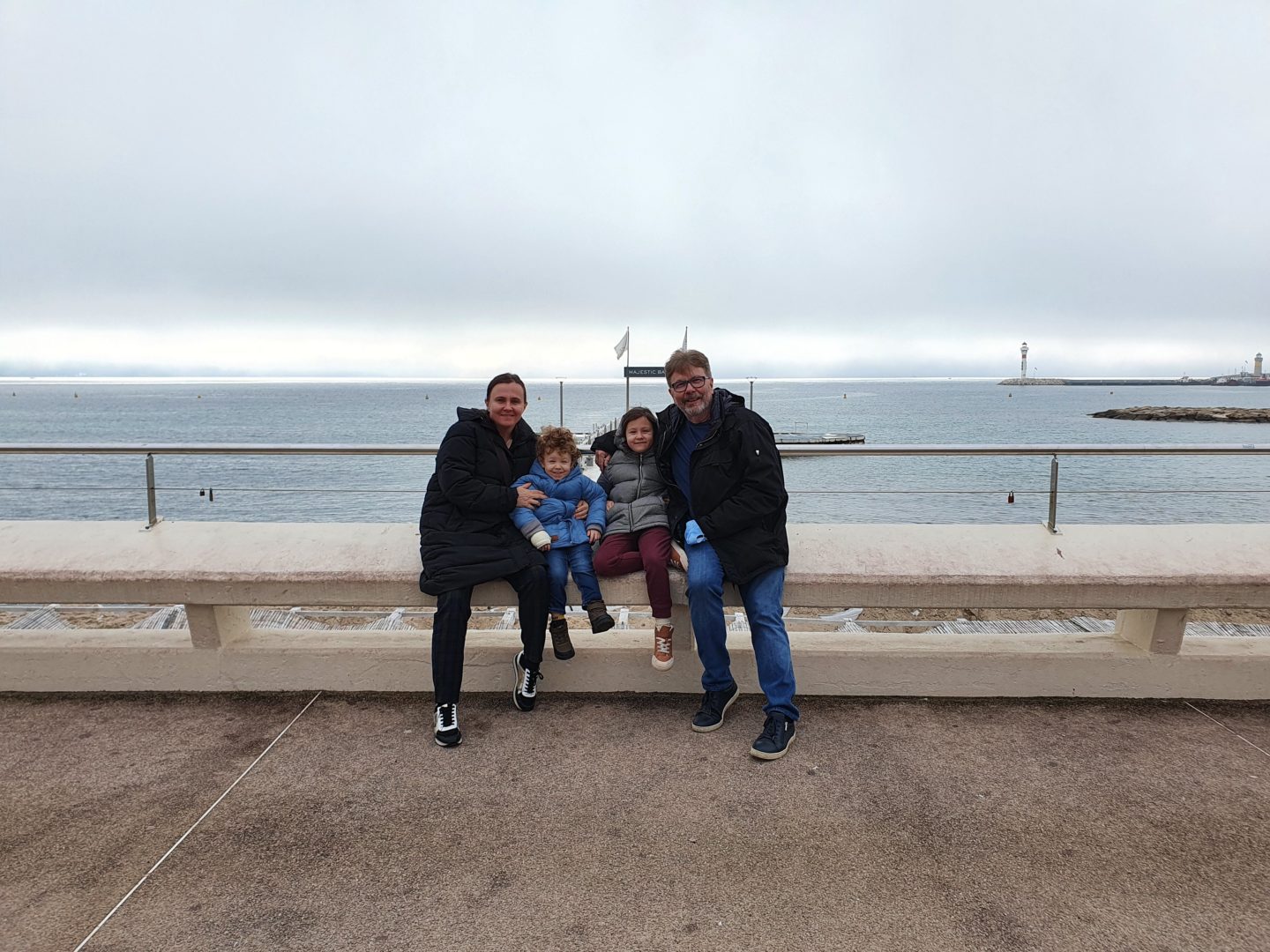 What made you choose the French education system for your children?
Yves: English is our "common language" with Kamila. It is the one we have been speaking since the moment we met. Furthermore, Sandrine, my daughter from a previous union, was enrolled in an American International School. So, in the beginning, we hesitated a lot to choose an English-speaking school…

However, we wanted our children to speak French (as their mother tongue is Polish) and to acquire two cultures. This is why we eventually chose a French school belonging to the AEFE network, which allows children to receive a French education, while keeping close links with the Polish language and culture.
What convinced you to enroll your children in the LFV?
Yves: It was important to us that our children could experience French culture and that we could communicate with them in Polish and French. In preschool, Téo is surrounded by a bilingual (French-Polish) teaching team, so that he can progressively become acquainted with the French language. As of next year, Téo will be able to take French classes with a qualified teacher thanks to the "Special enrollment program" offered by the school for non-French-speaking children. As for Lily, she is now attending French classes in CP ("zerówka" in the Polish system).
Kamila: We also heard positive feedback regarding the teaching methods used by the school and the professional approach of the teaching staff. We have to admit that we have no regrets: the staff are attentive, helpful and creative. Our children go to school every morning with high spirit and delight!
What do you consider to be the main assets of the LFV?
Kamila: In addition to everything we have already mentioned, I would say that the preschool and primary school curriculum is extremely dynamic. Many activities are organized for the children in parallel to the official curriculum (play activities in the school's vegetable garden, a cooking workshop to make the traditional "galette des rois", reading and storytelling workshops, science experiments in small groups, etc.). This allows them not only to spark their curiosity, but also to develop their social ties.
When it comes to supervision, the teachers are great! They are very attentive and make themselves available to the families. They are also caring and loving in their educational approach with the children.
How are your children experiencing their schooling at the LFV?
Yves: Our children love going to school, even though they have different personalities. Our eldest has attention issues, and she is always playing or daydreaming (at school and at home). Our youngest is very hardworking and focused. He always wants to do his best. But both of our children really enjoy going to school.
Kamila: Moreover, our children eat (yes they eat!) at the school canteen and have their favorite dishes, which have nothing to do with what we are used to preparing at home. This is another discovery!
How do you envision the schooling of your children in a few years?
Yves: At this point, we do not know, as our children are too young, and our lives are changing. But we will support our children in whatever choices they make in the future.
Do you have any advice to share with families who are still hesitant about which school to pick for their child?
Yves: The LFV truly is a school, a curriculum, and teams that help your children thrive!
Kamila : The teams put in just the right amount of discipline and have plenty of love for the kids. And by "teams", we mean teachers of course, but also school assistants and the school administration. Nowadays, in what other school can we see the headteacher greet pupils and parents every day in the school hall?